Editor-in-Chief
Kei Nakajima, Professor, MD, PhD, School of Nutrition and Dietetics, Faculty of Health and Social Services, Kanagawa University of Human Services, Kanagawa, Japan Read more...

ISSN-print: 1918-3003 | ISSN-online: 1918-3011 | Monthly | Open Access | Aims and Scope

Indexed and covered: PubMed, PubMed Central, Scopus, Chemical Abstract (CA), EBSCO, Worldcat, JournalTOCs, Google, Google Scholar, Clarivate Analytics Links- Journal Title List.
This journal has been accepted for inclusion in Scopus.

Journal archiving and digital preservation: Portico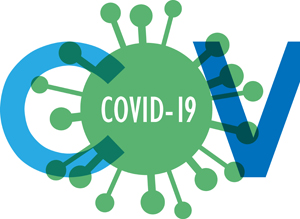 Let's Combat COVID-19 Pandemic Together
The COVID-19 outbreak presents the unprecedented challenge for world public and medical practitioners and health care providers. The Elmer Press Inc is herein to participate the combating COVID-19 through all possible efforts, as a clinical medicine publisher, we would facilitate the rapid and effective communication of management of this pandemic, we will consider submissions related to all aspects of this disease, including prevention, basic viral research, epidemiology, treatment, vaccine, fast screening, diagnosis, prognosis, etc. We will process such manuscripts in priority and publish them ASAP after peer-reviewed and accepted.
Collection of COVID-19 articles.
Viewpoints

 

 

Featured

 

Soluble Urokinase Plasminogen Activator Receptor as a Diagnostic and Prognostic Biomarker in Cardiac Disease
This review summarizes the published literature referring to the use and validity of the biomarker soluble urokinase plasminogen activator receptor (suPAR) when used for the assessment of patients with cardiac diseases. Full Text

Anti-Ro/SSA Antibodies May Be Responsible for Cerebellar Degeneration in Sjogren's Syndrome
Neurological disorders have been identified to be a common extraglandular manifestation of Sjogren's syndrome (SjS). Central nervous system (CNS) symptoms appear in about 5% of patients with SjS. However, so far, only a few incidences of cerebellar degeneration have been reported, and the clinical features and pathological mechanisms associated with SjS remain to be unclear. Full Text
Severe Non-Islet Cell Hypoglycemia From Ileum-Origin Gastrointestinal Stromal Tumor Producing Insulin-Like Growth Factor-2 in a Patient With Liver Cirrhosis Due to Chronic Hepatitis B
Non-islet cell tumor hypoglycemia (NICTH) is a rare paraneoplastic syndrome, and NICTH associated with gastrointestinal stromal tumor (GIST) is even more rare. Herein, we describe a patient with severe NICTH due to GIST who had developed liver cirrhosis as a consequence of chronic hepatitis B. Full Text
Vol. 13, No. 3, Mar 2021
Table of Contents
Review
Original Article
Letter to the Editor