Figures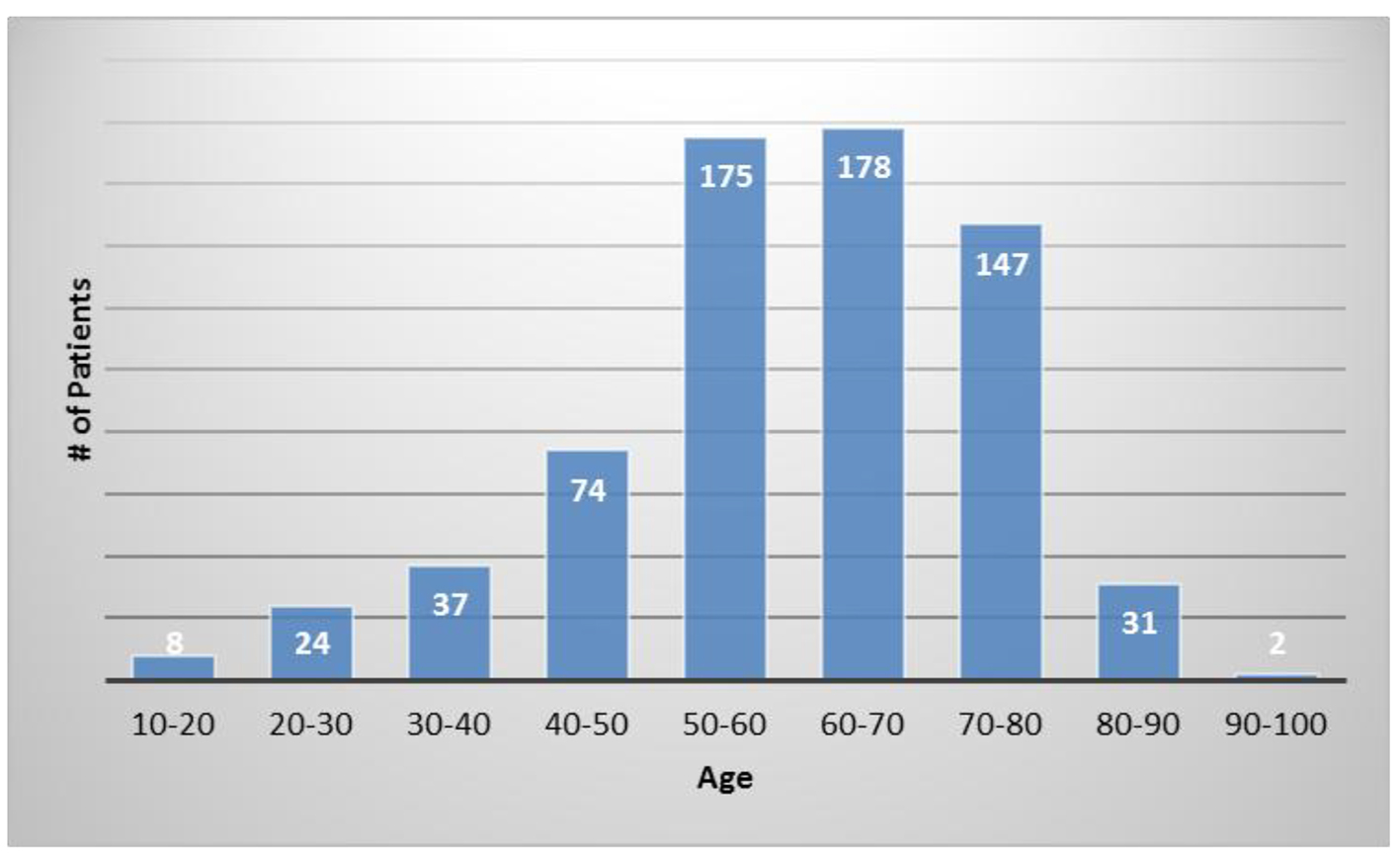 Figure 1. The number of patients in each age category.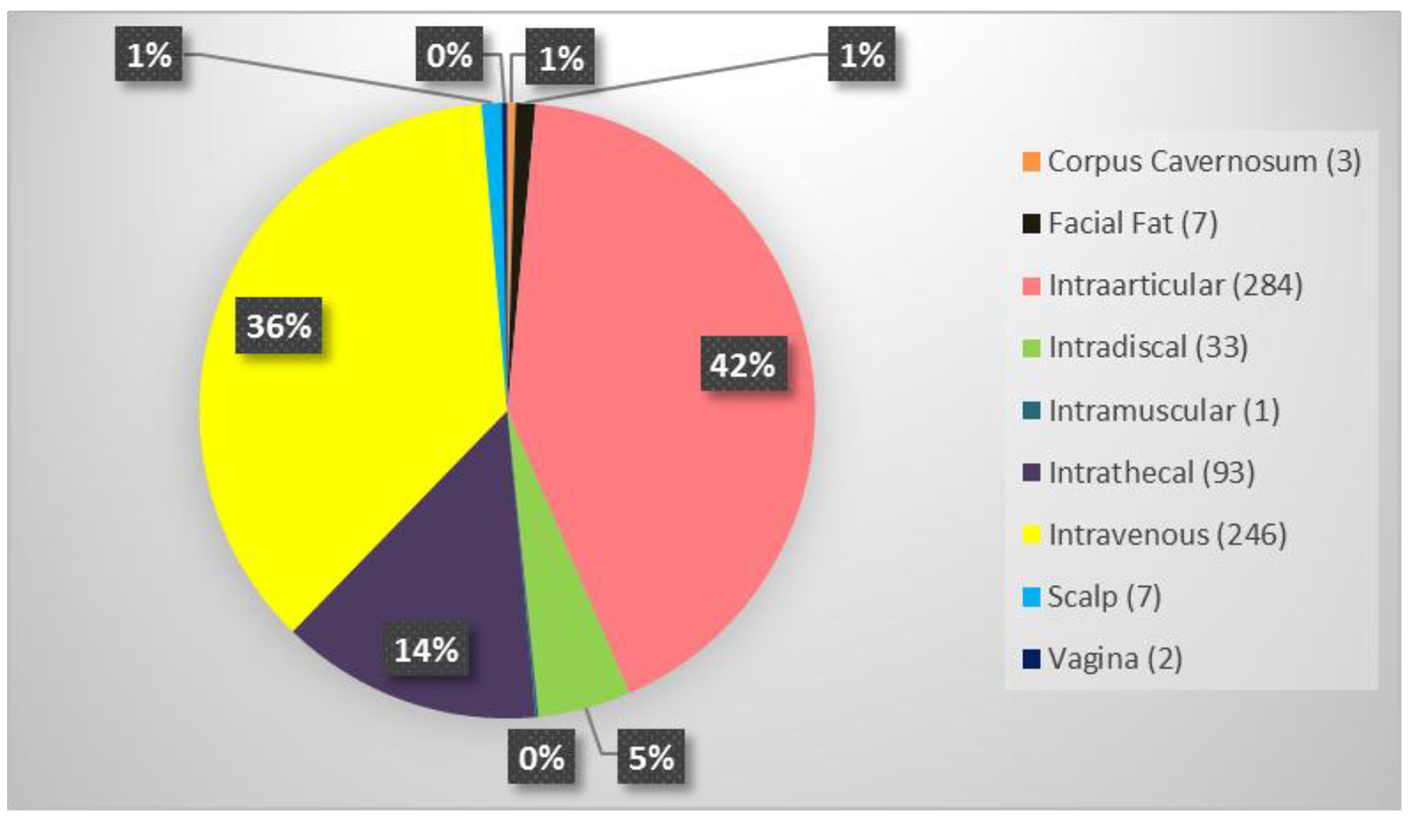 Figure 2. Summary of the type of stem cell injections and the number of patients who received in parenthesis.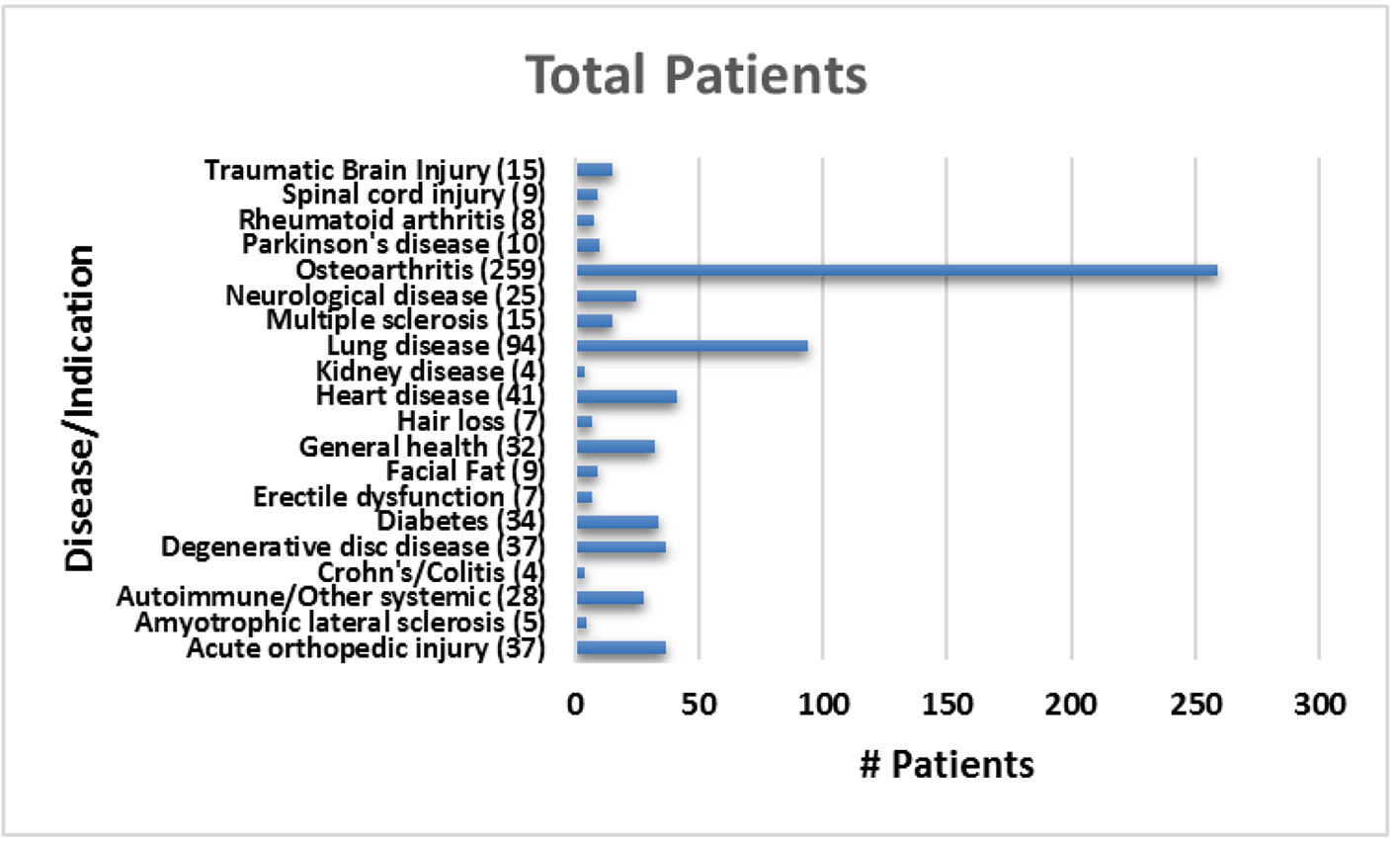 Figure 3. Total number of patients treated for each reported indication.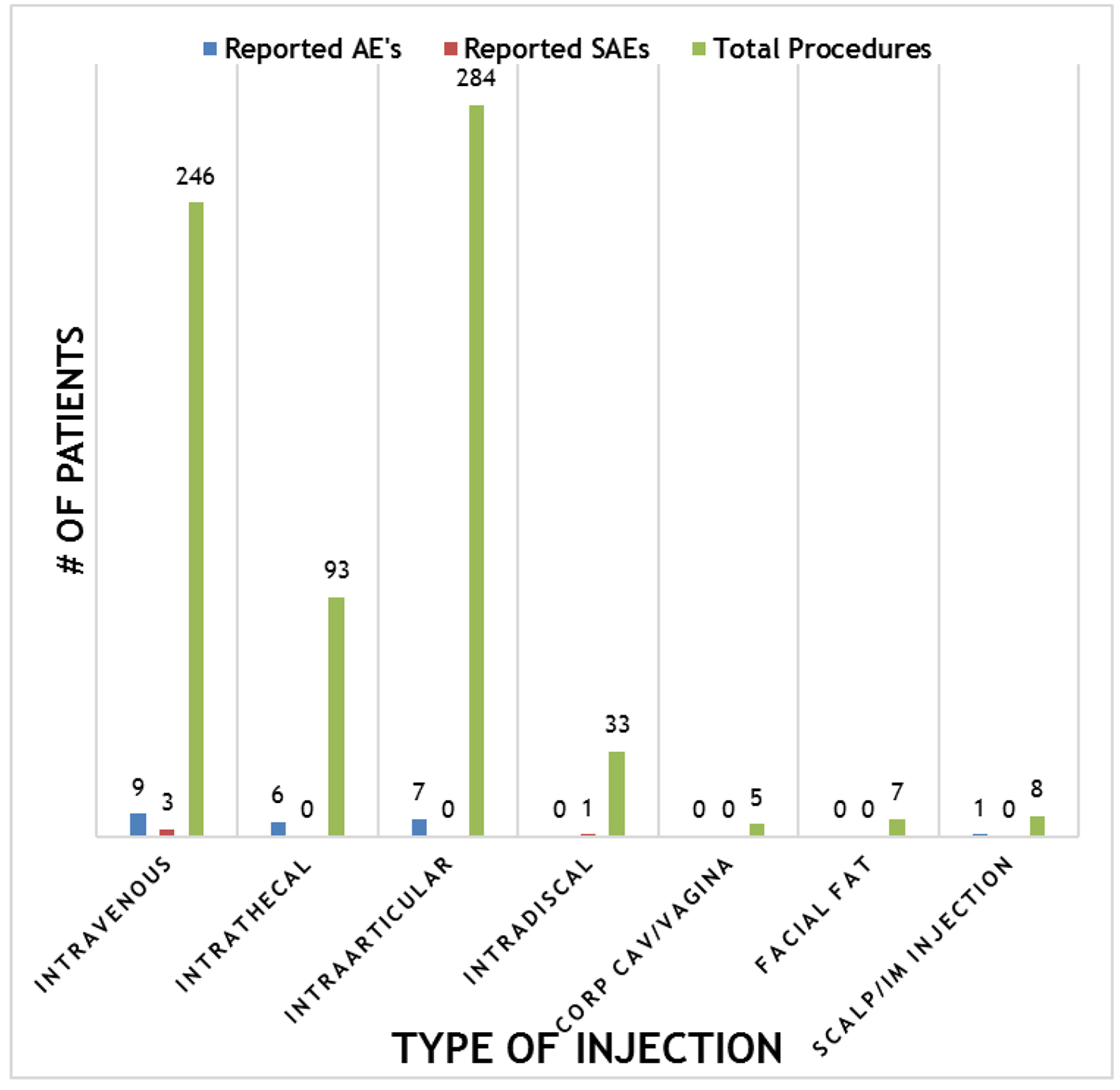 Figure 4. Summary of reported adverse events (AEs) and severe adverse events (SAEs) per method of injection.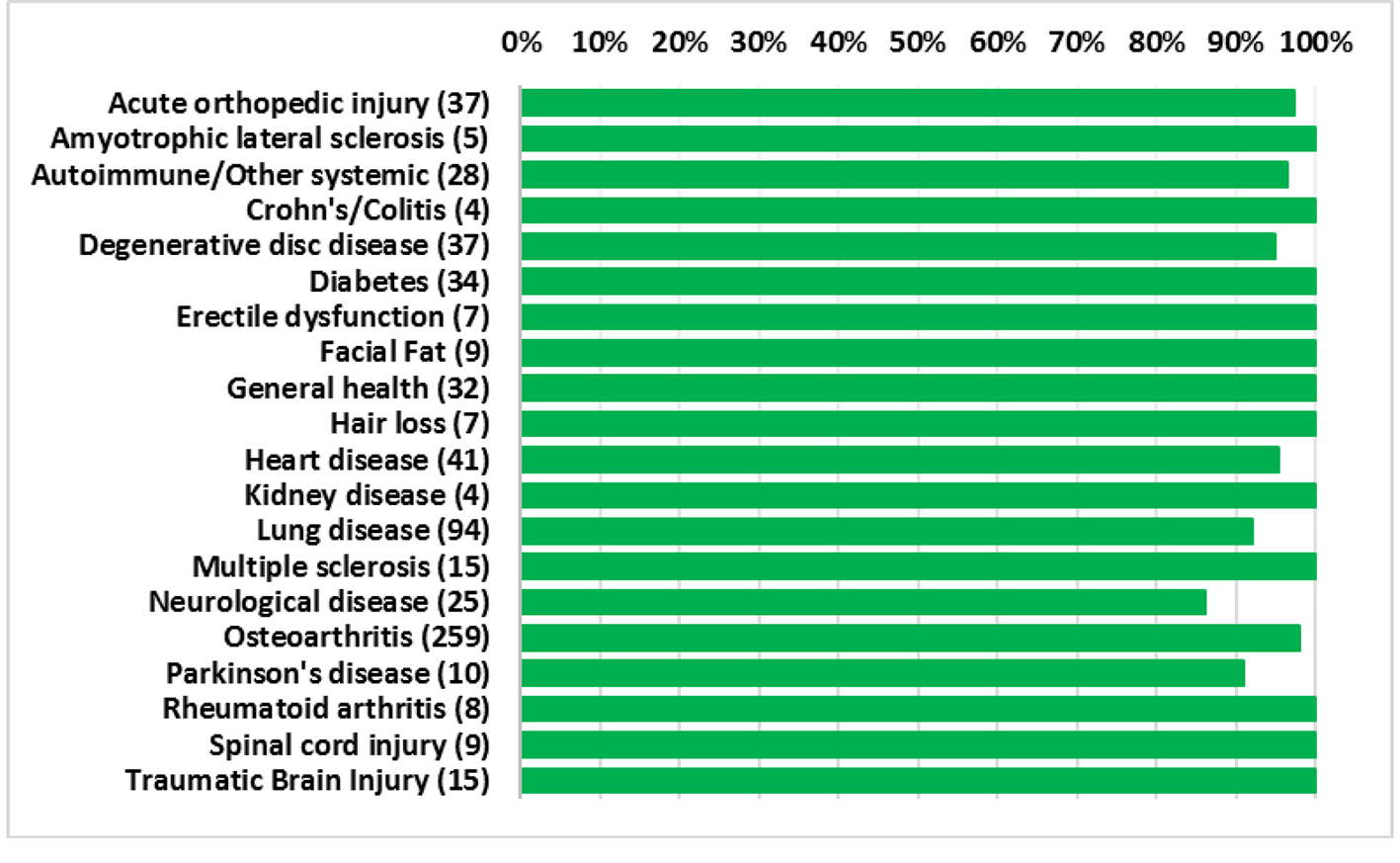 Figure 5. Percentage of patients for each indication with no adverse events. Total number of patients shown in parentheses.