Figures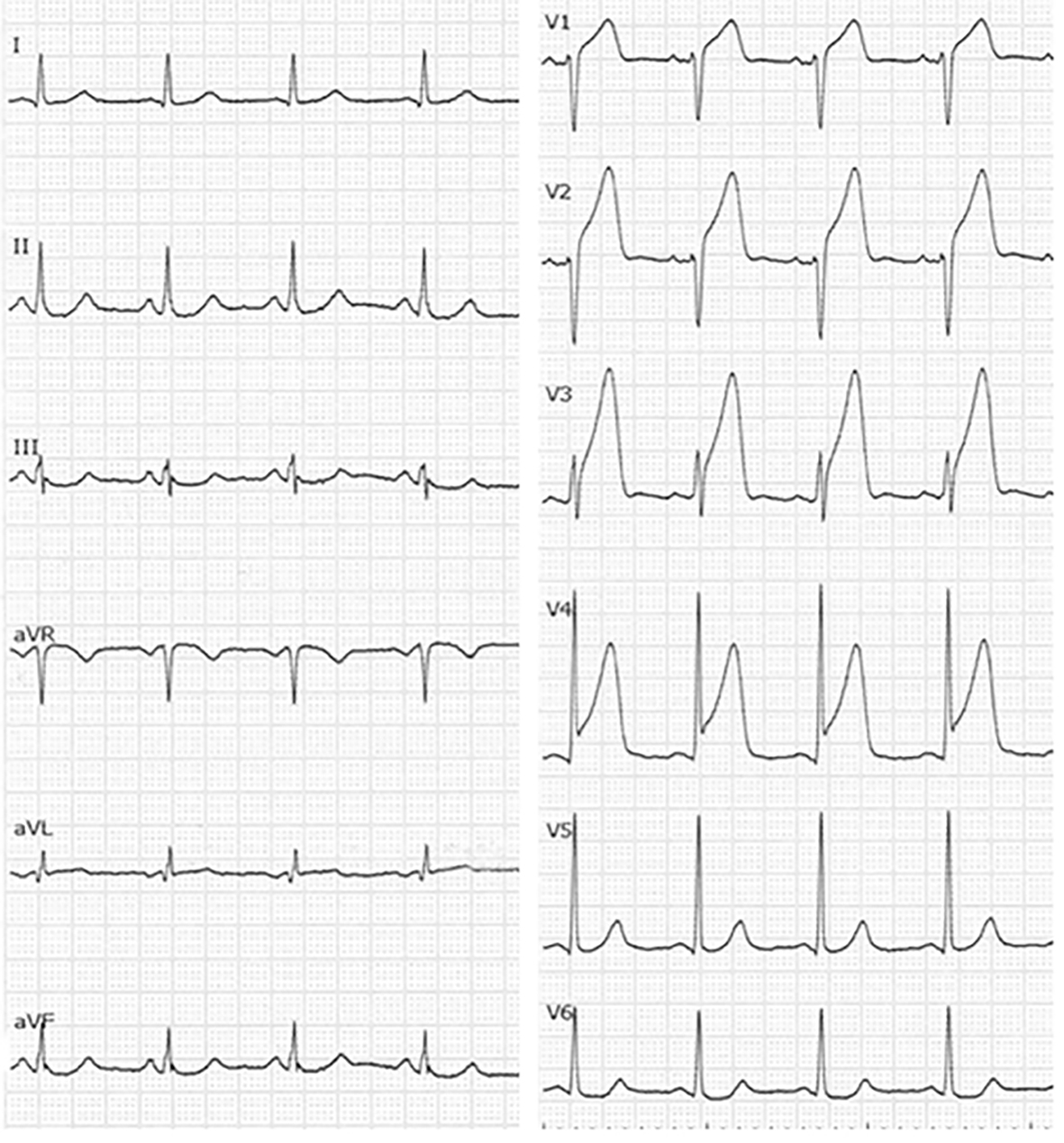 Figure 1. Electrocardiogram at admission.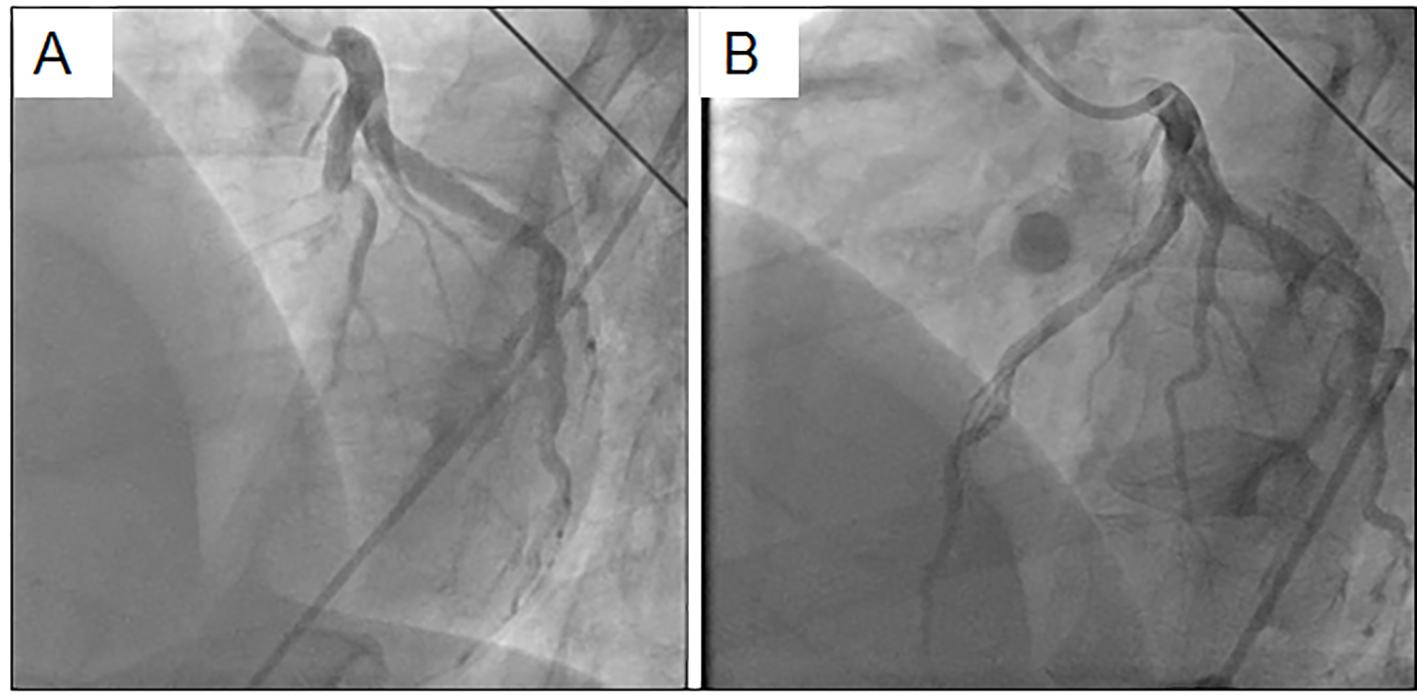 Figure 2. Coronary angiography in the left coronary artery before (A) and after (B) coronary intervention.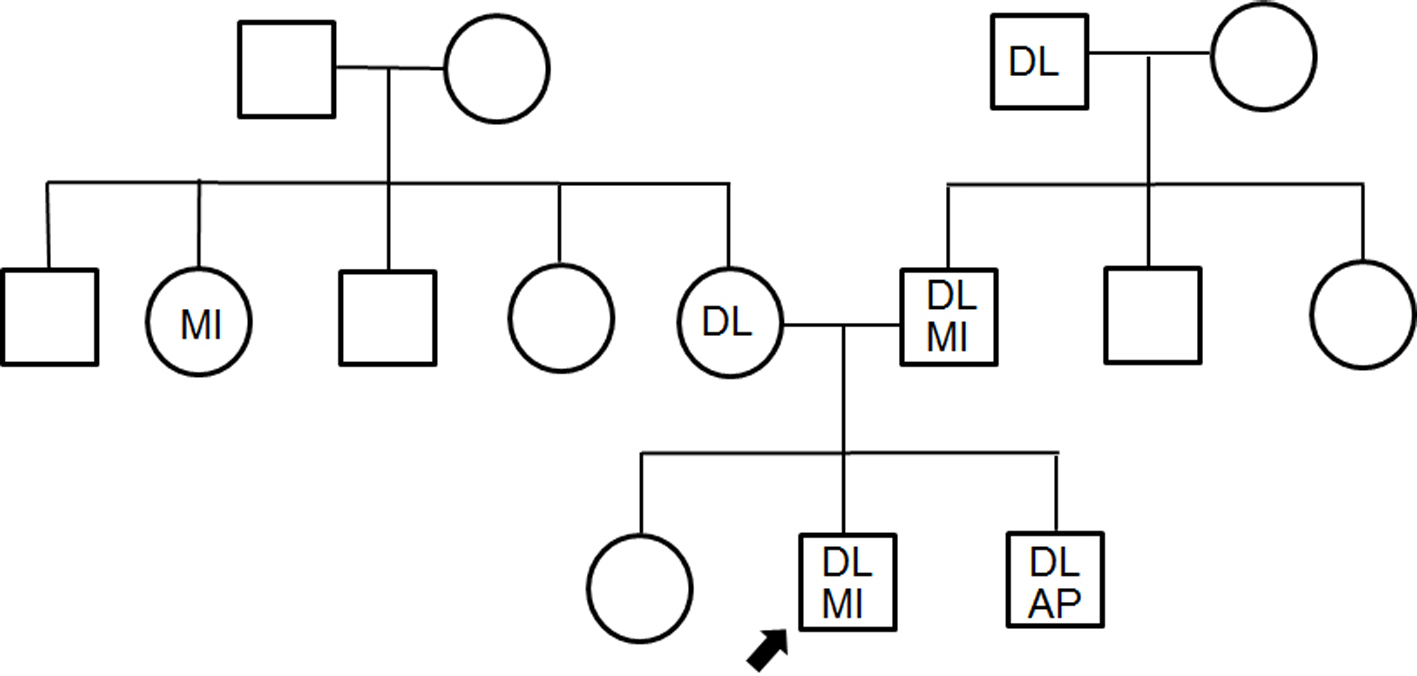 Figure 3. Pedigree chart with third-degree relatives. DL: dyslipidemia; MI: myocardial infarction; AP: angina pectoris. The squares and circles indicate males and females.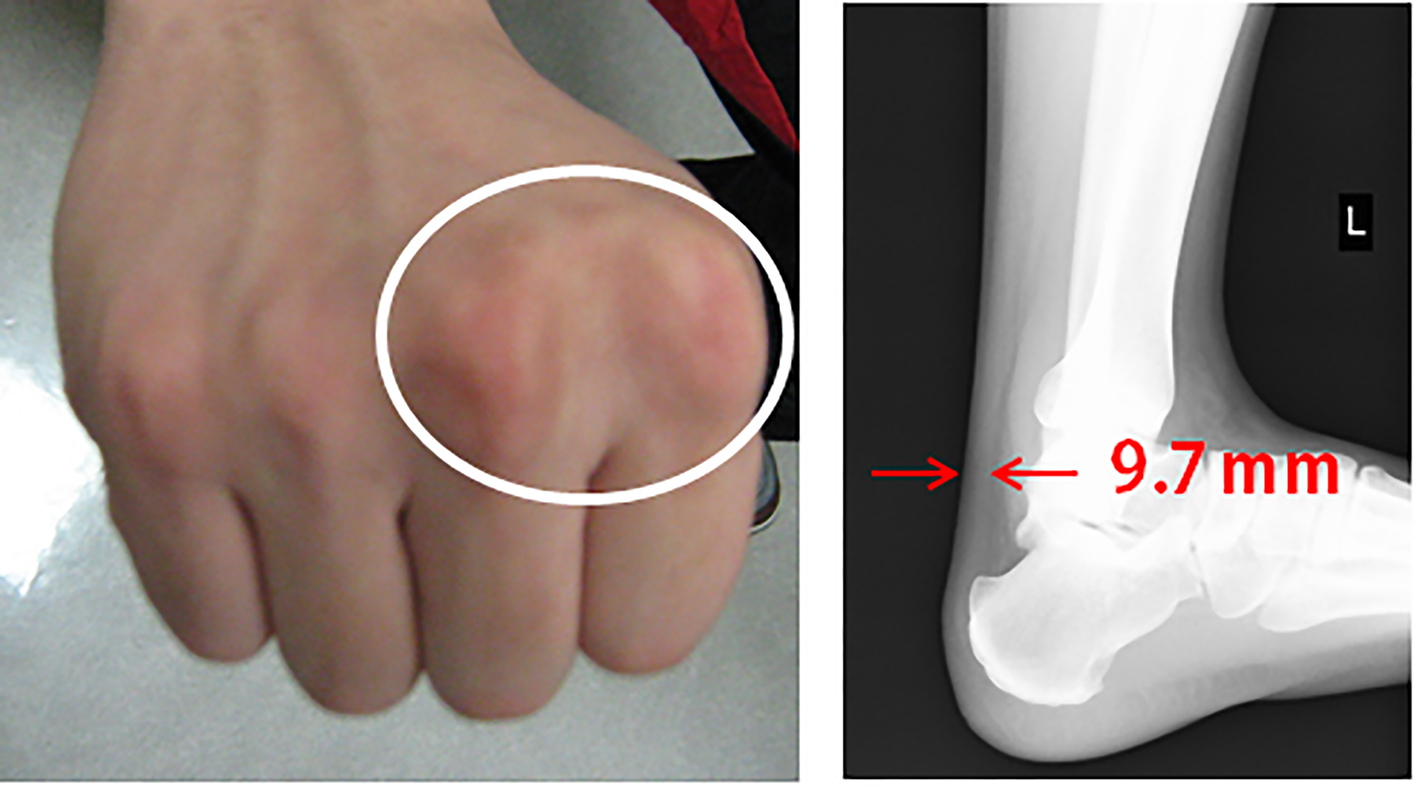 Figure 4. Skin and tendon xanthoma.