Figures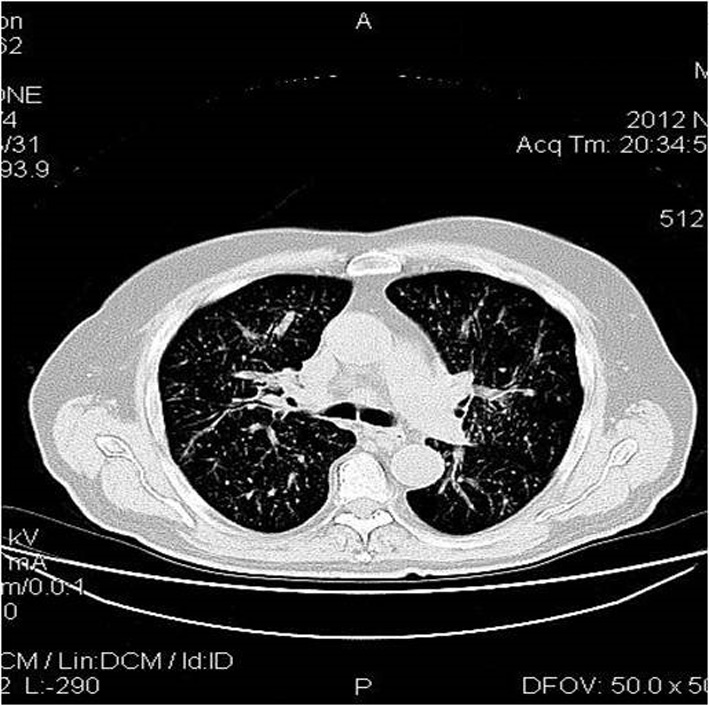 Figure 1. Chest CT shows multiple diffuse smooth thickening of the interstitial pulmonary parenchyma and an expanded right paratracheal lymph node with a diameter of 2.5 cm.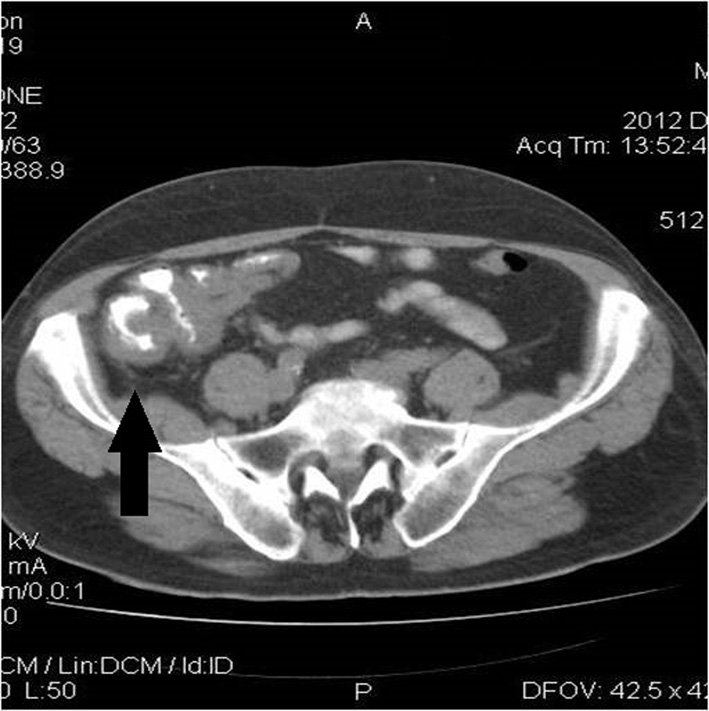 Figure 2. Enhanced abdominal CT demonstrates wall thickening of the cecum, the distal portion of the terminal ileum, and the lower portion of the ascending colon accompanied with pericolic inflammation, as indicated by the arrow.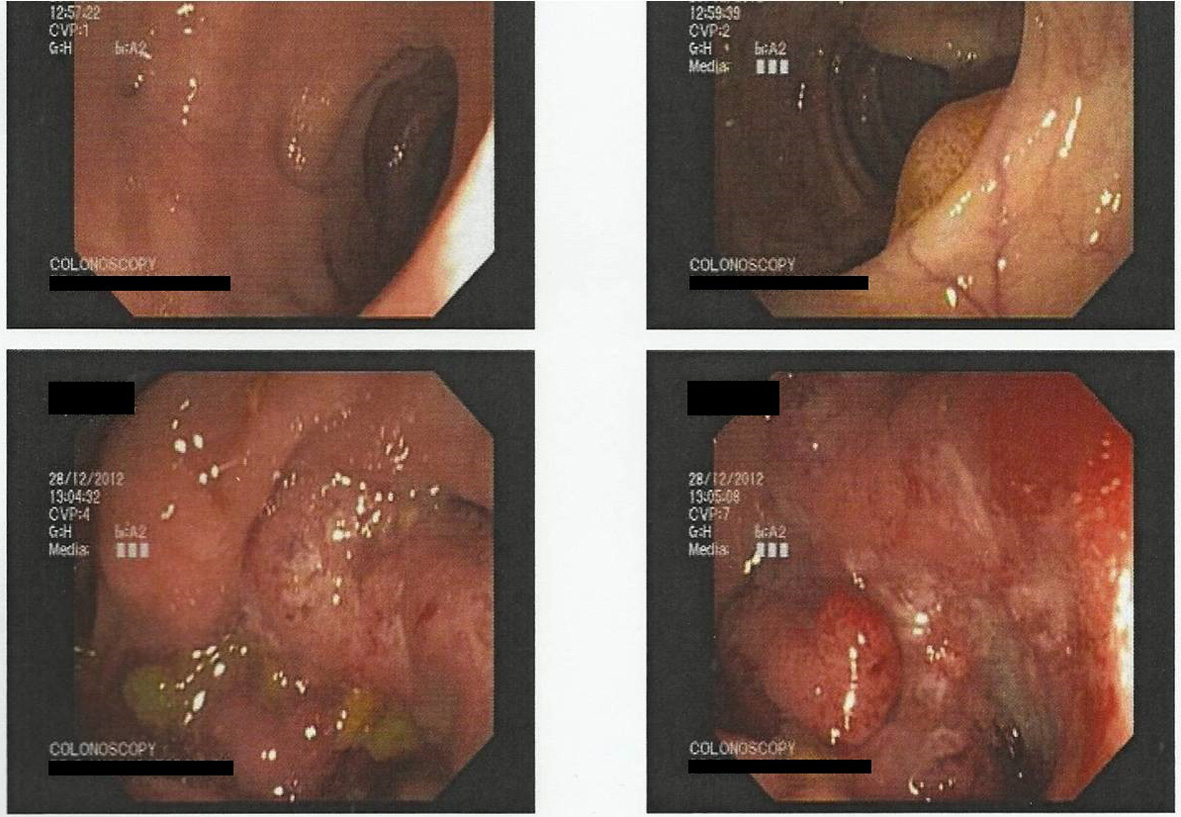 Figure 3. Colonoscopy reveals the large mass of the ascending colon.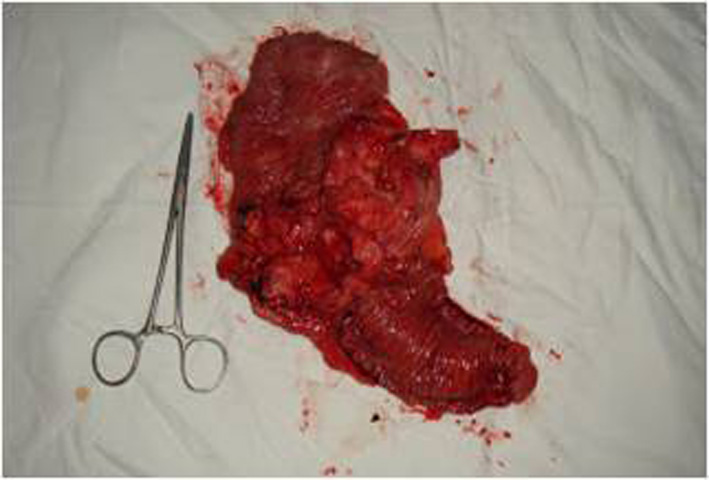 Figure 4. The resected specimen of right hemicolectomy.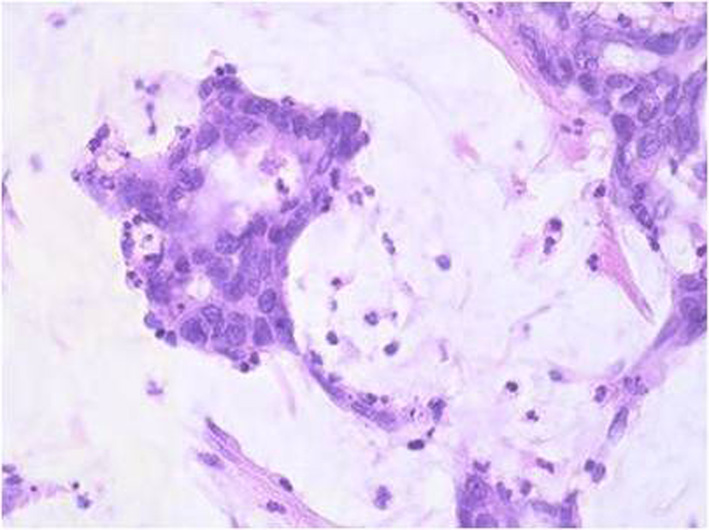 Figure 5. Dilated carcinomatous structures with extracellular production of mucus (H&E stain, original magnification, × 25).