Figures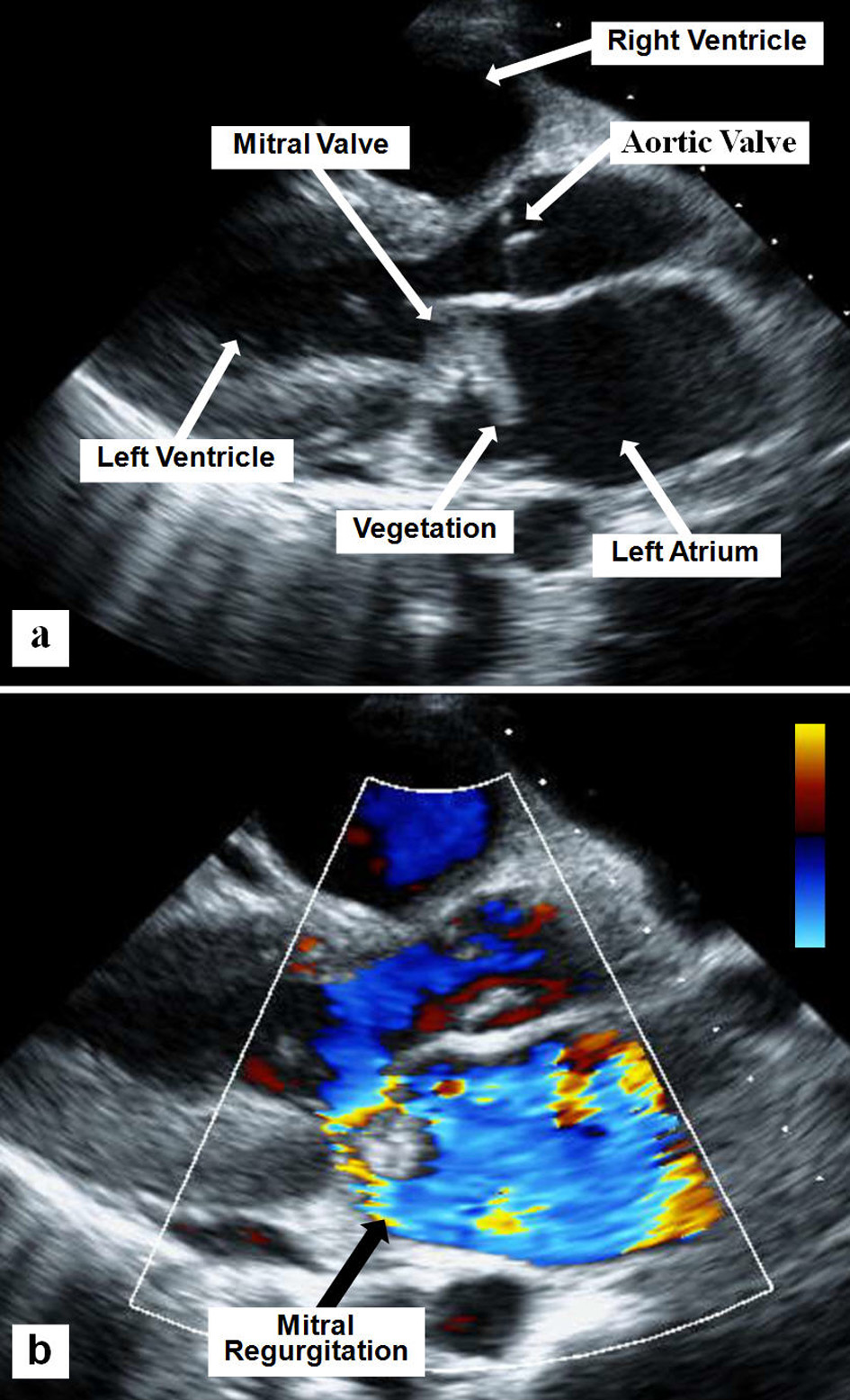 Figure 1. Two-D parasternal long axis echocardiographic view showing the mitral valve vegetation (a) and the severe mitral regurgitation using superimposed color flow Doppler (b).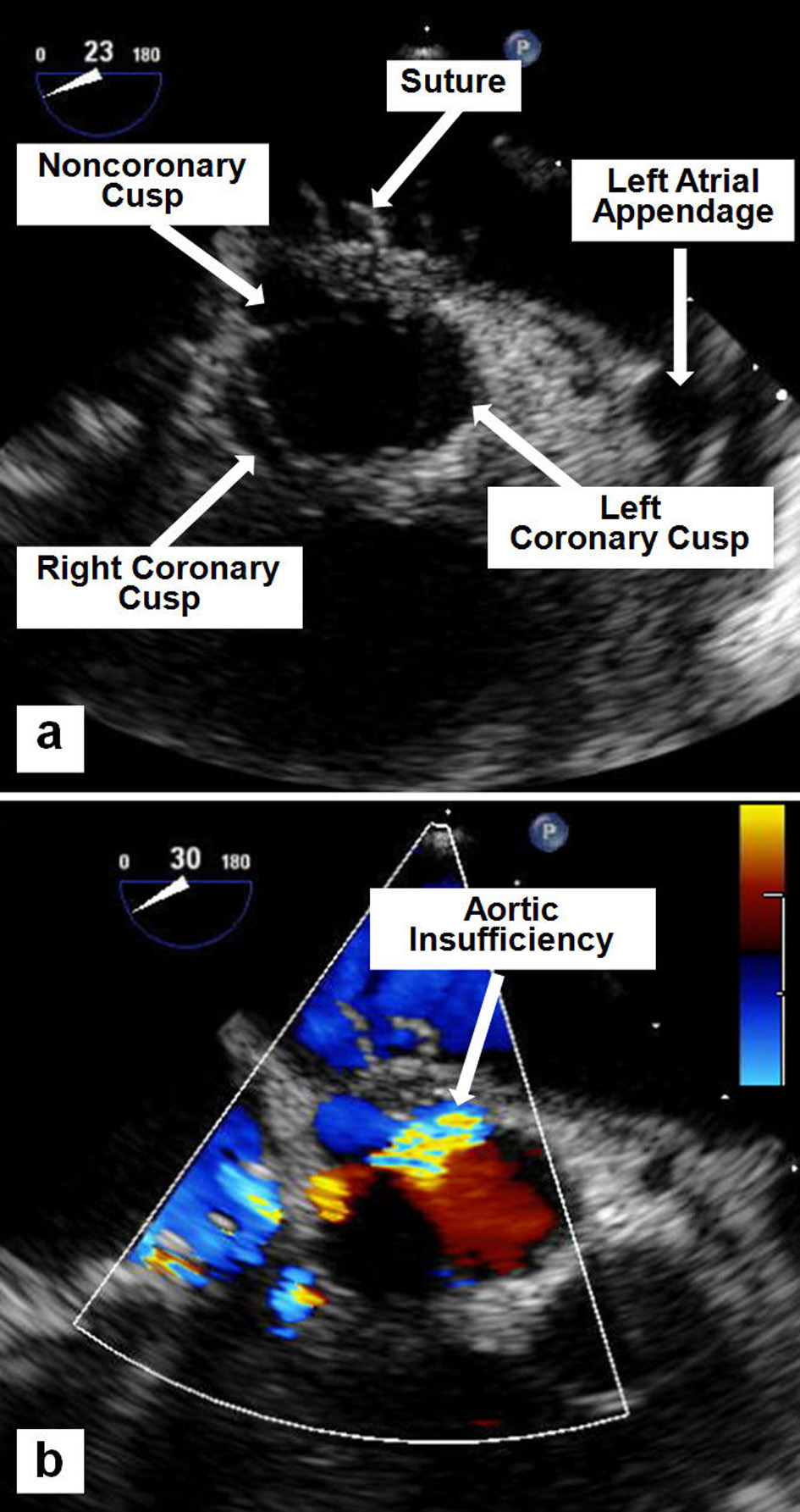 Figure 2. Mid-esophageal TEE images showing a suture tethering the non-coronary cusp (a), and the resulting moderate-to-severe AI by color flow Doppler (b).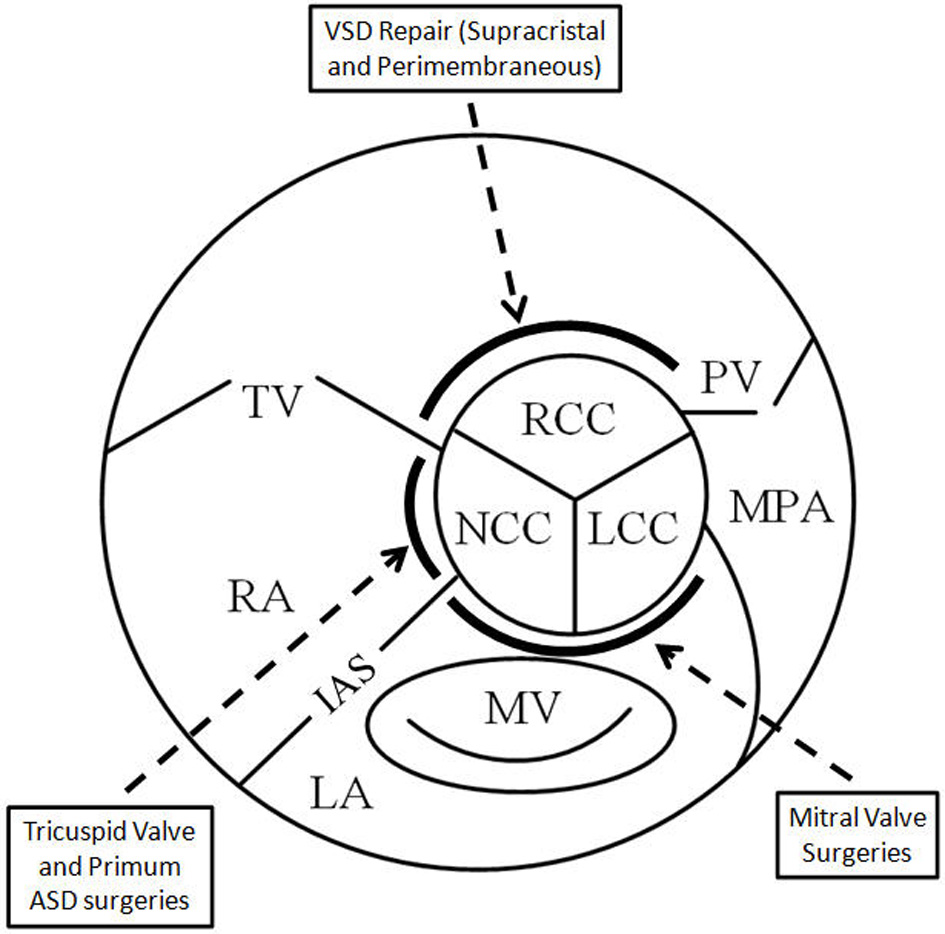 Figure 3. Schematic showing the central location of the aortic valve and the vulnerability of the cusps in relation to adjacent surgery. RCC: right coronary cusp; LCC: left coronary cusp; NCC: non-coronary cusp; TV: tricuspid valve; MV: mitral valve; PV: pulmonic valve; MPA: main pulmonary artery; LA: left atrium; RA: right atrium; IAS: interatrial septum.
Table
Table 1. Summary of Reports Demonstrating Relationship of Procedure Performed to Aortic Coronary Cusp Involved

Non-coronary cusp
Right coronary cusp
Left coronary cusp
MVA: mitral valve annuloplasty ring; MVR: mitral valve replacement.
Hill et al [1]
MVR (two cases)
VSD repair
MVR
ASD repair
VSD repair
Ducharme et al [2]
MVA
Rother et al [3]
MVA
Aboelnasr and Rohn [4]
MVA
Mehta and Hunsaker [5]
MVA
Santiago et al [6]
MVR
MVA
Dogan et al [7]
MVR
Al Yamani et al [8]
MVR
Oakley et al [9]
MVR
Dreyfus et al [10]
MVA
Pagel et al [11]
MVA
Rey et al [12]
ASD repair (nine cases)
Woo et al [13]
VSD repair