Figures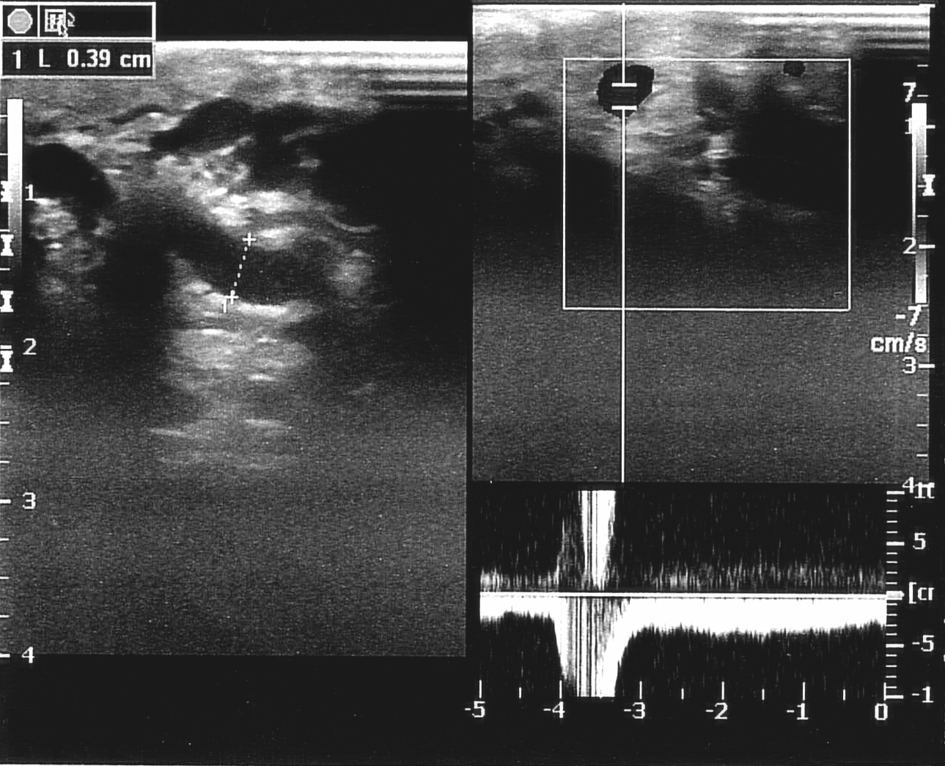 Figure 1. Preoperative CDS of a patient shows dilated testicular veins and Valsalva-induced reflux flow in duplex mode.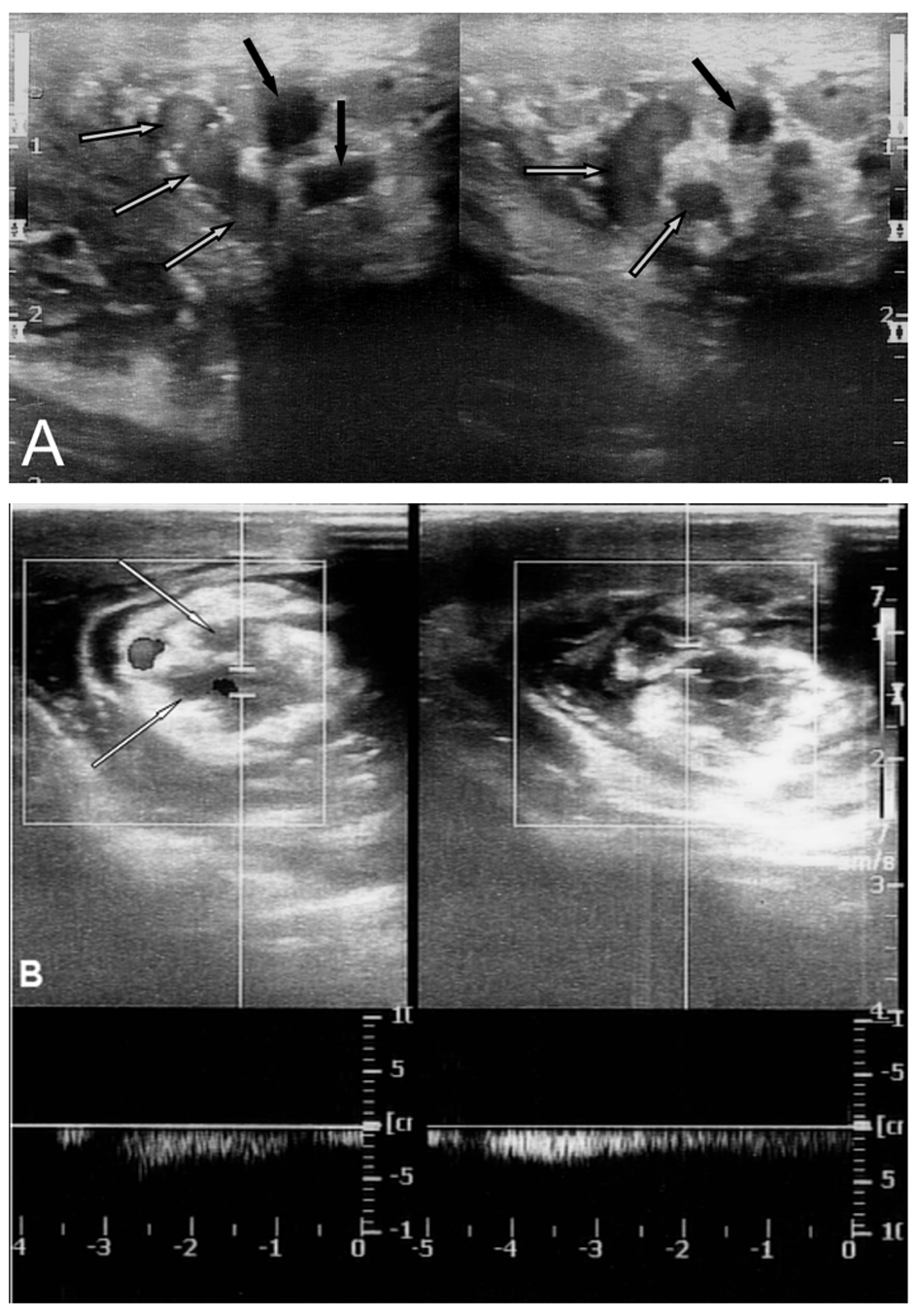 Figure 2. (A) Postoperatively first day US of a patient shows thrombosed veins (white arrows) and open veins (black arrows). Edematous changes were seen around the venous structures. (B) CDS shows Valsalva-induced persistent reflux in duplex mode. Note the edematous changes around the venous structures.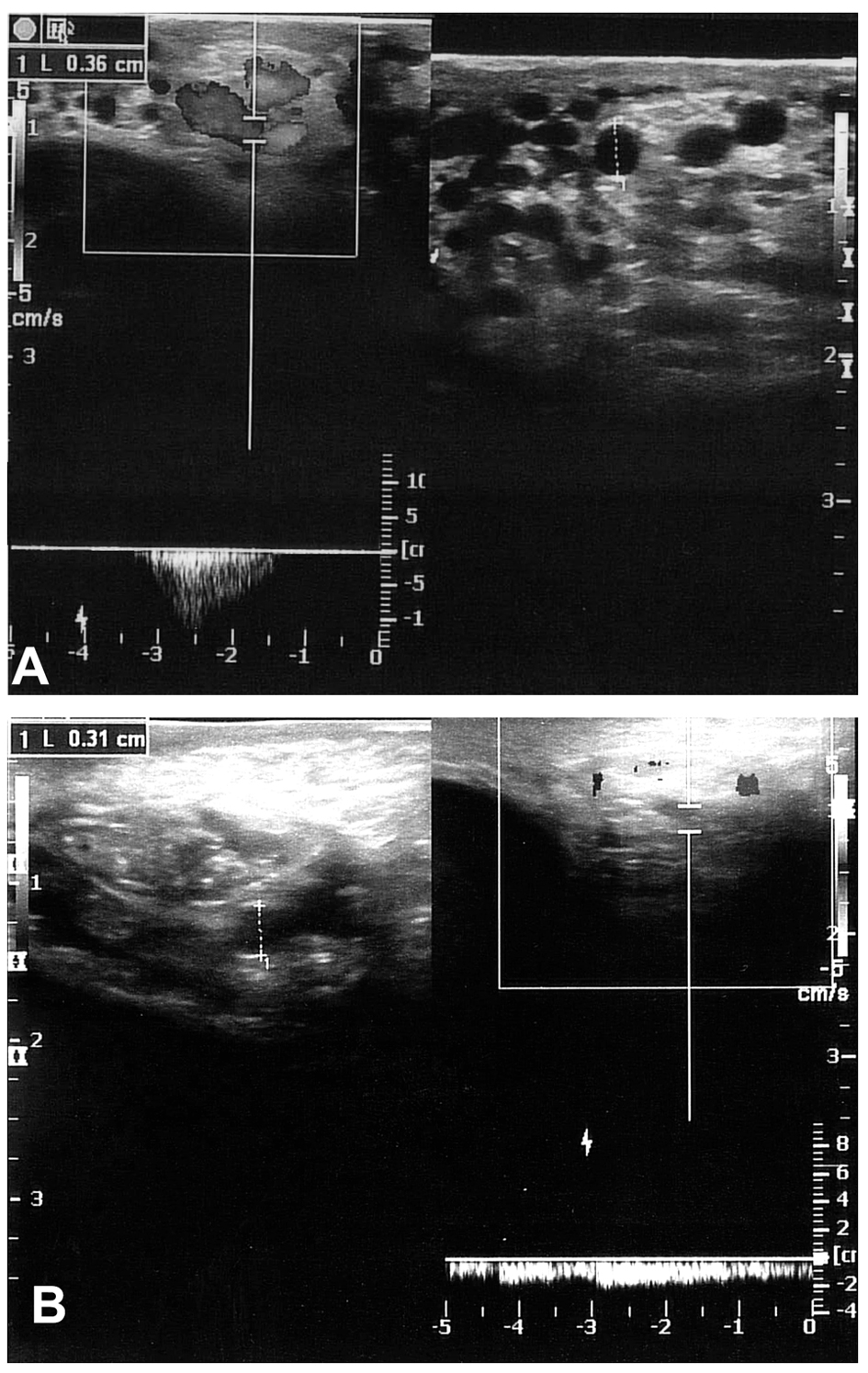 Figure 3. CDS images of two different patients 6 months after surgery show Valsalva-induced reflux flow and recurrent varicocele.
Tables
Table 1. Preoperative CDS Findings


| | Number of patients (n) |
| --- | --- |
| Vein diameters (mm) | |
|   3.5 - 4 | 42 |
|   4 - 4.5 | 7 |
|   > 4.6 | 5 |
| Localization | |
|   Left | 45 |
|   Bilateral | 9 |
Table 2. Postoperative CDS Findings of Patients Who Had Persistent Reflux and Recurrent Varicocele

Reflux
Number of patients (n)
Age (years)
Vein diameter (mm)
Pre-op
Post-op
First day
Third month
Sixth month
First day
1
26
3.6
1.8
2.6
3.1
2
22
4.2
2
2.8
3.3
3
28
3.5
1.5
2.3
3.0
4
30
4.2
1.6
2.3
3.2
5
24
4.2
2.1
2.8
3.6
6
26
5.3
1.5
3.2
4.0
7
34
3.3
1.7
2.6
3.0
8
26
3.5
1.9
2.6
3.2
9
26
3.8
1.8
2.8
3.5
10
29
3.7
2.3
2.9
3.2
Third month
11
25
4.6
2.1
2.4
3.1
12
19
4.5
1.9
2.6
3.2